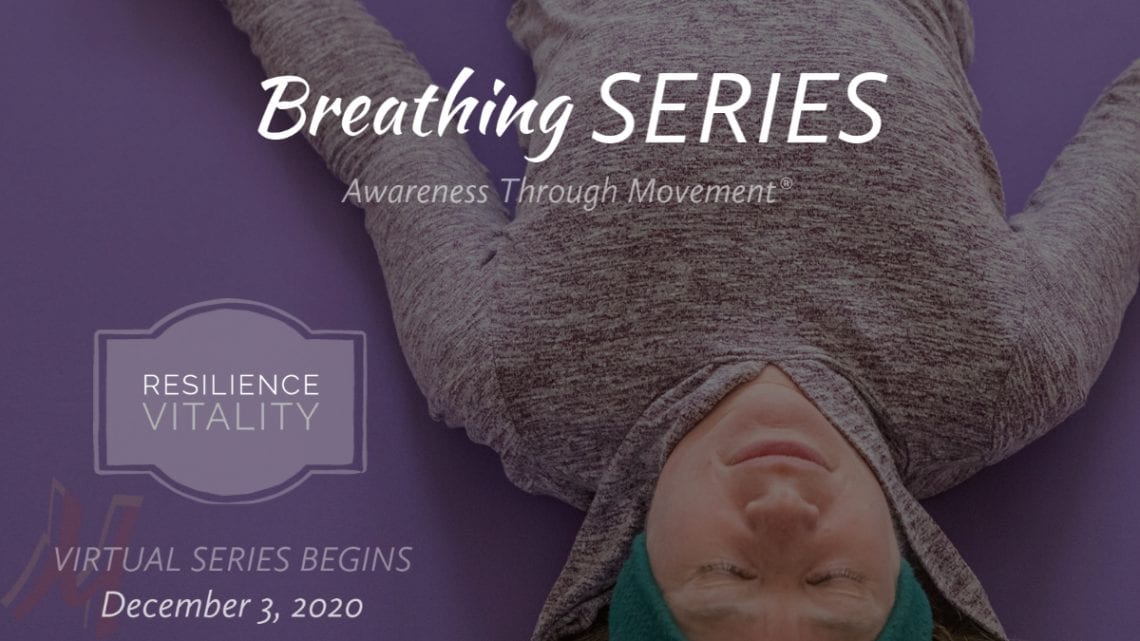 Breathing Series
How many times a day are you aware of your breathing?
I imagine that unless you practice being aware of your breathing during the day, you are not. And if you do practice a breathing technique, it is likely a one-way deal. That is, you try and do the same kind of breathing time after time (or repetitively).
Well, actually, in this case, you are better off not practicing at all. In some instances, what you don't know about breathing may hurt you.
The human body fine-tunes itself all day and night. The intention of this workshop is to learn. Learning what you can do for yourself to have your breath work for you: greater energy, sleep better, better metabolism, a deeper sense of calmness.
Most people do not know that their ribs are the inside "wall" of their armpit. Can you imagine breathing there? Join us to find more magic in your breath!
Held Online–Zoom
Mon. 11 AM- 12 PM 4 wks. Begins Nov 30. Ends Dec 21.
Wed. 5:30-6:30 PM 5 wks. Begins Dec 2. Ends Dec 23.
Thur. 11 AM-12 PM 5 wks. Begins Dec 3. Ends Dec 24.
Cost
Sliding scale fee $14-20/class. Pay for only classes that you will attend or $10 for recordings only. Series Cost is $64 for the 4 week series, with recordings.
Registration required:
Email Lindy to register today: movementmatters09@nullgmail.com. Once you register, you will receive further information on how to access Zoom conferencing online.
Online Registration & Payment Now Available

Not quite sure what a breathing series will entail? Fill out the form below to receive Lindy's free mini-lesson!